The CRG Philosophy
At CRG, we do not work for the insurance companies, we work for you. We represent a carefully selected group of financially sound, reputable insurance companies, and place your auto, property, business, life, or health policy with the company offering the best coverage at a competitive price.
Personalized Service
Our service is second to none. We associate ourselves with the best staff and companies in order to keep you satisfied. We familiarize ourselves with each account and will give your account the attention it deserves.
Late Founder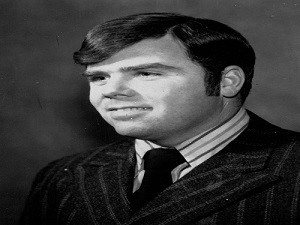 Greg Sensiba
August 1, 1945 – November 8, 2014
Gregory James Sensiba, known to everyone simply as Greg, impacted so many in his short sixty-nine years. He was a talented athlete, successful businessman, and generous philanthropist, but the titles he held most dear were that of husband, father, grandfather; roles in which he excelled.
Finding his niche in the insurance business, together with his wife, Cathy, he founded CRG Services, Inc. in 1980. He loved his work, and routinely surpassed goals, both those set by others and those set by himself. By 1990, he had several agents working for him, including his oldest son, Steve Sensiba. Amy Stanislawski and Marejo Ramsey, his two daughters, eventually signed on, making it a true family affair. Several years later, his grandson, Joel, joined in.
As the business grew, he branched out into financial planning, and with hard work and determination became a knowledgeable investment advisor, helping his clients grow their portfolios. Only months before his death, his oldest grandson, Jake Sensiba, began working for CRG Financial Services, Inc. in hopes of following in his grandfather's footsteps in the world of finance.
Greg then realized another dream—working in real estate. He founded a joint construction business, Stansen Building and Remodeling, LLC, with his son in law, David Stanislawski. When he came of age, another grandson, Corey Stanislawski, joined the construction crew and works alongside his father, David.
Sadly, Greg passed away on November 8, 2014 after a valiant battle with Leukemia. Of all the accomplishments in his far too short life, he was most proud of the legacy he'd created. His family had the privilege of working with and learning from him daily and will use the tools given to carry on in his memory. Though he is no longer with us in body, his spirit remains.
Rest easy, Lovey. Your family will take the ball and run with it.